Remember this?
Well, it was my Mam's birthday yesterday and I am
finally
going to give her the the wrapover I made for her birthday. I saw her the weekend before Mother's Day and it was so tempting to give it to her then.
The BF persuaded me to leave it until her birthday, along with a bottle or raspberry liquer (
is that how you spell it?
she wonders) and a box of chocs from my bellydancing weekend in Jersey.
Hope she likes it.
...and here's the progress so far on "Tulip". I finished one of the front's last night and started the other, which really isn't bad progress for a week, especially when I've also been touching up the grout in the bathroom and planting flowers in the garden to make the house look nice for selling.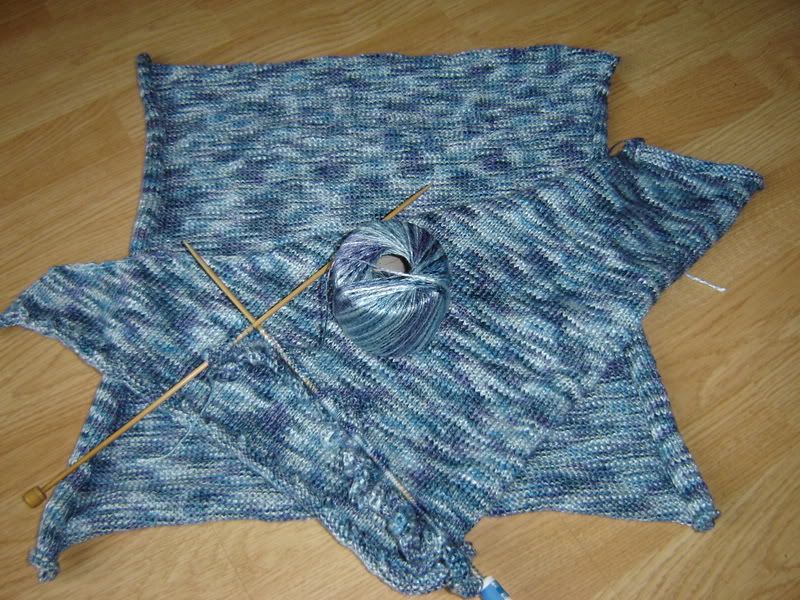 In a fit of enthusiasm, I almost blocked the back...before finishing the fronts, which need to be sized up against the back for the measurements.
That would not have been clever.