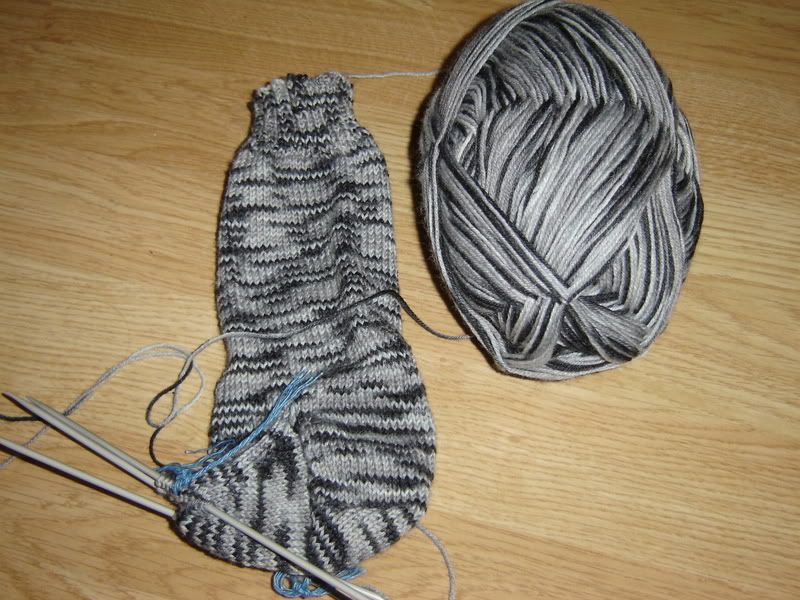 Here's half a black pearl. I really like the way the Charcoal colourway knits up. (Opal Smoke). My friend specified black&white or black&grey or black&grey&white. I think I have met her requirements.
She's a Newcastle supporter hence the colour choice, though at the moment, she's a very depressed Newcastle supporter.
Since this pic was taken, I have finished one sock and am half way along the foot of the other. Not long to go now.
Next year, the Christmas knitting will start in June. Should I add that to my resolutions for 2007?