I know it's early, but here's the progress I have made on the Christmas Stocking for Thomas. It's tking shape quite rapidly - because surprisingly, for me, I am
not
bored with it. I thought it might take too long to knit a long stocking but it hasn't.
Here's a shot of the trees - bigger than I had planned. Knitting the actual pattern has given me a much better idea of how they will look than drawing them. That's why I like Fair Isle - it's just drawing with wool. I like using squared paper (or Excel) for my charts and while it's fun to colour in, I didn't really know how well the design would work until I knitted it.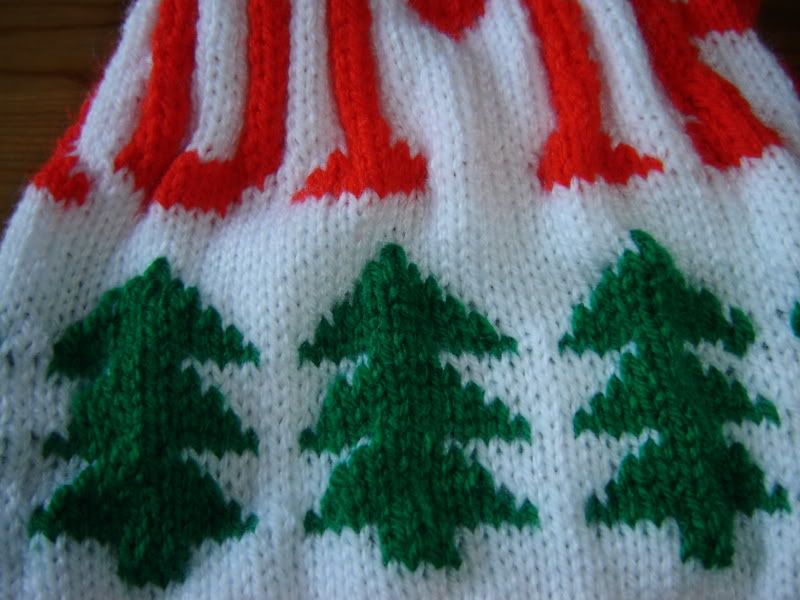 I don't think it's too shabby. :-)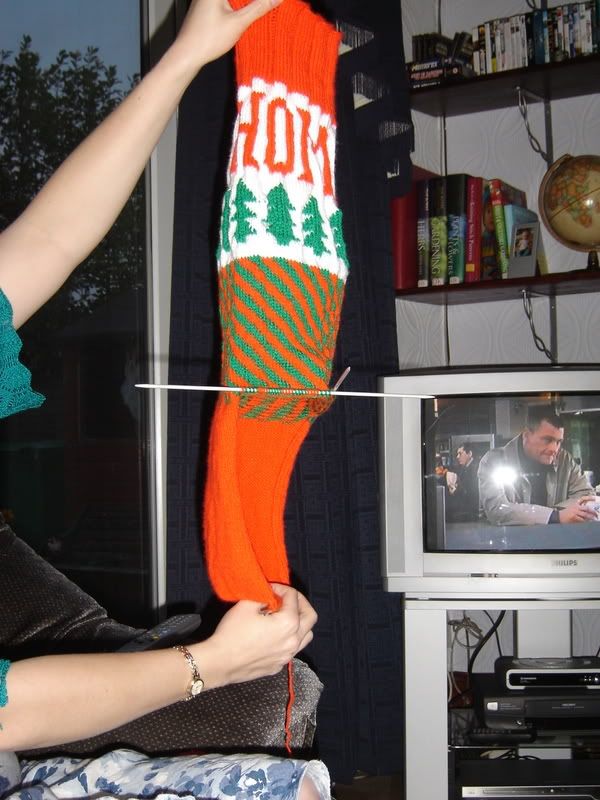 So, here's the stocking with the heel flap, just before turning the heel, which was a fun exercise, especially when it came to joining the sides and thereby rematching the stripes. This has been more or less successful to a certain degree. The stripes were four stitches wide. Some of them are now five or three. Decreasing the stitches to shape the foot is giving me some fun decisions to make - should I turn the green stripe into a two stitch wide one or just let the red stripe become a massive eight stitches wide? Ah, the trials of designing a Christmas Stocking!
(BTW I'm laughing at myself here, and I'm really enjoying making this).
Well, I was enjoying myself... Somehow, in turning the heel I've created a bloody great big hole!
I think a little stitch will fix that.
PS Mortgage approved today - surveys going through. Yippee!